Google Slides Themes
Google Slides is one of the best options if you are looking for presentation software at no cost. Google Slides is free, web-based and includes many of the same features as paid software.
It's become popular enough that designers are offering themes and templates to help you create even more robust presentations with Google Slides. Here's a look at the tool and how you can use themes to build presentations quickly with ease. Our series on Google Slides shares tips and ideas for working with the app, as well as beautiful Google Slides themes to help your next presentation stand out from the crowd!
Latest Google Slides Theme Articles
What is Google Slides?
"Google Slides makes your ideas shine with a variety of presentation themes, hundreds of fonts, embedded video, animations, and more. All for free."
– Google
Google Slides is part of the G Suite collection of web-based tools from Google. Everyone with a Google login has access to this tool. (If you have an @gmail.com email address, you have access to this tool.
Google Slides presentations can be viewed on screens embedded in slide sharing software and projected on large screens for presentations. All of the slides live in the cloud and can be accessed, edited and collaborated on in real-time with anyone you choose.
The tool is 100 percent compatible with Microsoft PowerPoint as well. Open a PowerPoint presentation in Slides or vice versa. Use it as a native file or to open presentations if you don't have other software.
Because Google Slides is cloud-based, you don't need any installed software to use it, and it works on desktop and mobile devices.
Why Use a Custom Google Slides Theme?
Using a custom Google Slides theme will give your presentation a more polished and professional look. You can match colors and shapes to your style and branding.
Because the tool isn't quite as mainstream as some others – and maybe because it is a free option – some of the default themes are pretty simple and maybe not to the standard that you might like.
That's where a custom theme comes in.
How to Find + Import Google Slides Themes
You can find Google Slides themes from marketplaces such as Envato Elements and Creative Market. You can also create your own, but it is a lot easier to find something you like to use as a starter and customize it.
Importing a new theme into Google Slides only takes a few clicks.
Open a presentation.
At the top, click Slide, then Change theme.
At the bottom right, click Import theme.
Find the presentation you want to use and double-click it.
Click the theme you want in then Import theme.
To use it, pick the option you want from the menu.
5 Stylish Google Slides Theme Examples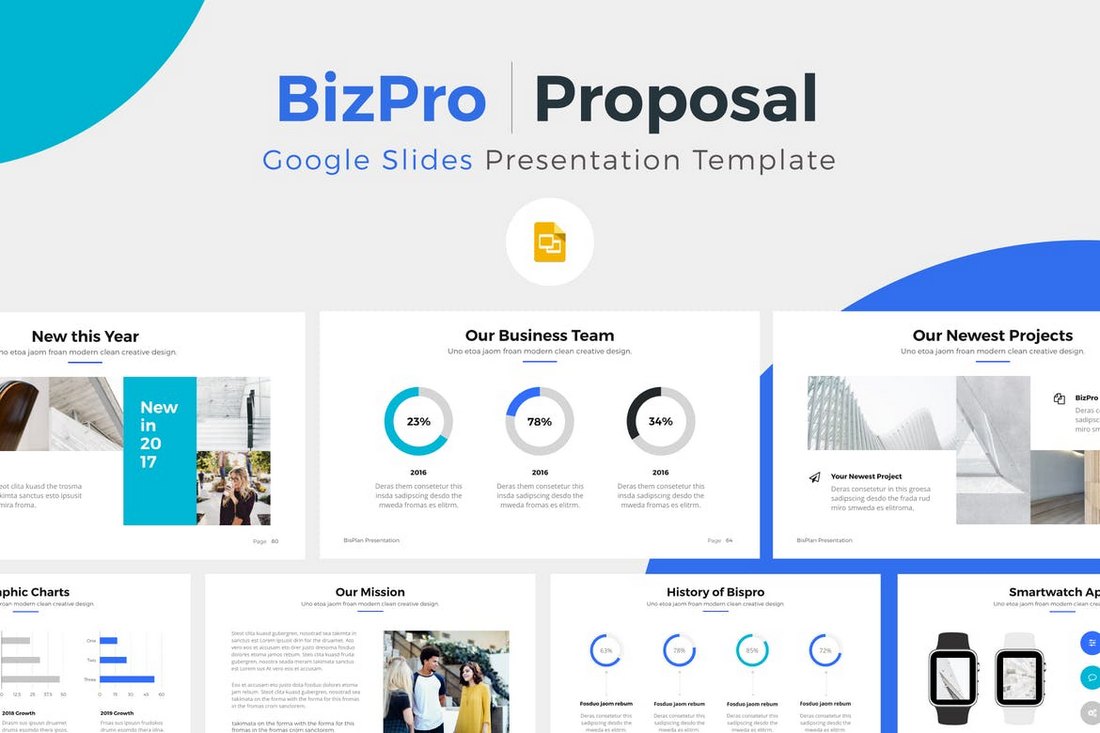 Easily craft a business proposal presentation with this Google Slides template. This template comes with more than 105 unique slide designs featuring Font Awesome icons and lots of vector graphics such as maps, charts, and graphs.
Price: Envato Elements Subscription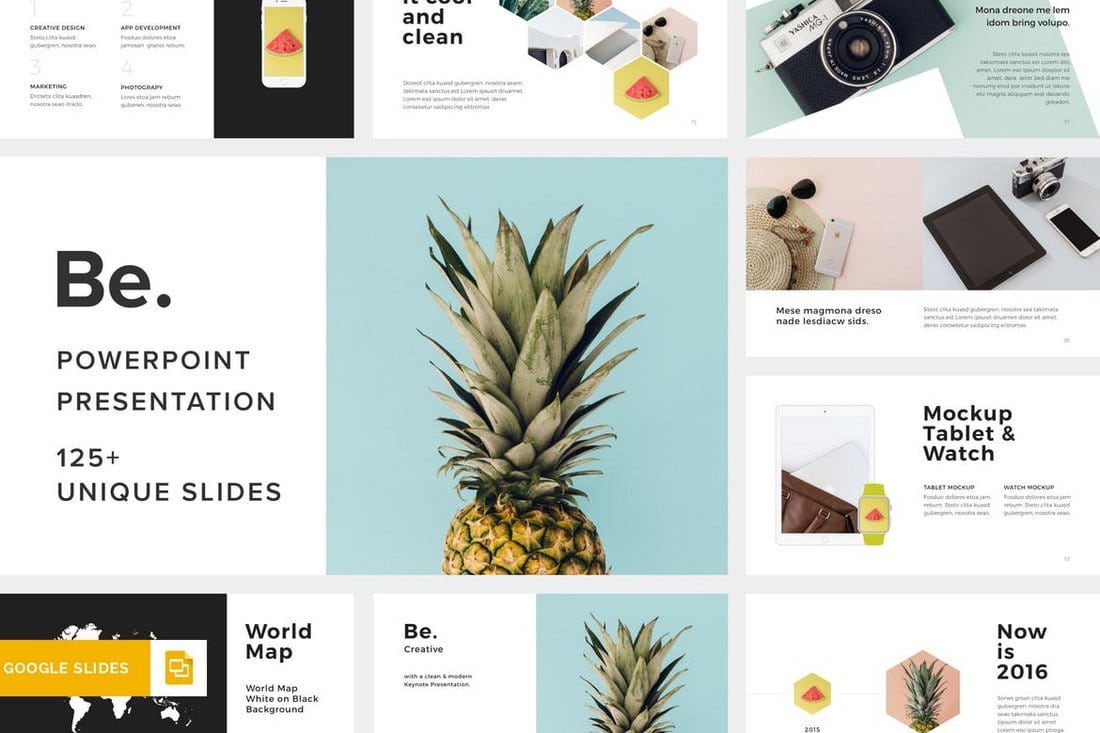 Be is a professionally crafted Google Slides theme that comes in Full HD 1920 x 1080px resolution. It includes over 125 unique slides with drag-and-drop editing. You can easily upload this template to Google Slides and edit them online.
Price: Envato Elements Subscription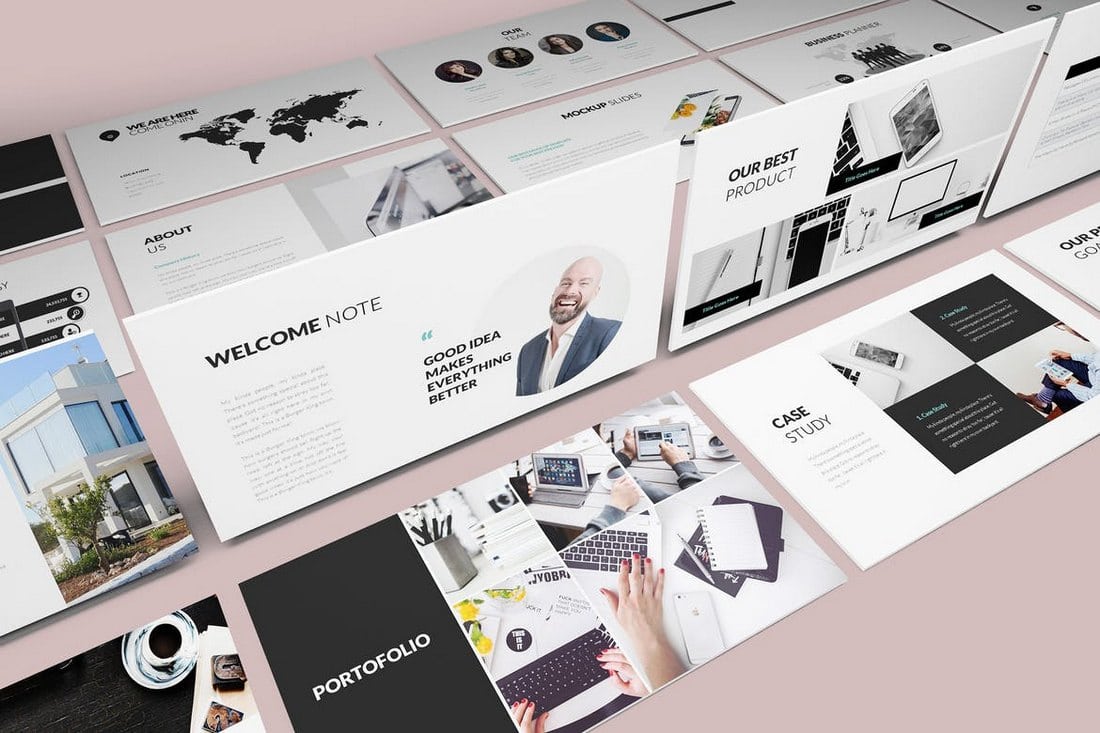 Whether you're pitching a product, a startup idea, or a business plan, this Google Slides template will help you cover them all. It includes 100 unique slides featuring a creative design and in retina-ready resolutions.
Price: Envato Elements Subscription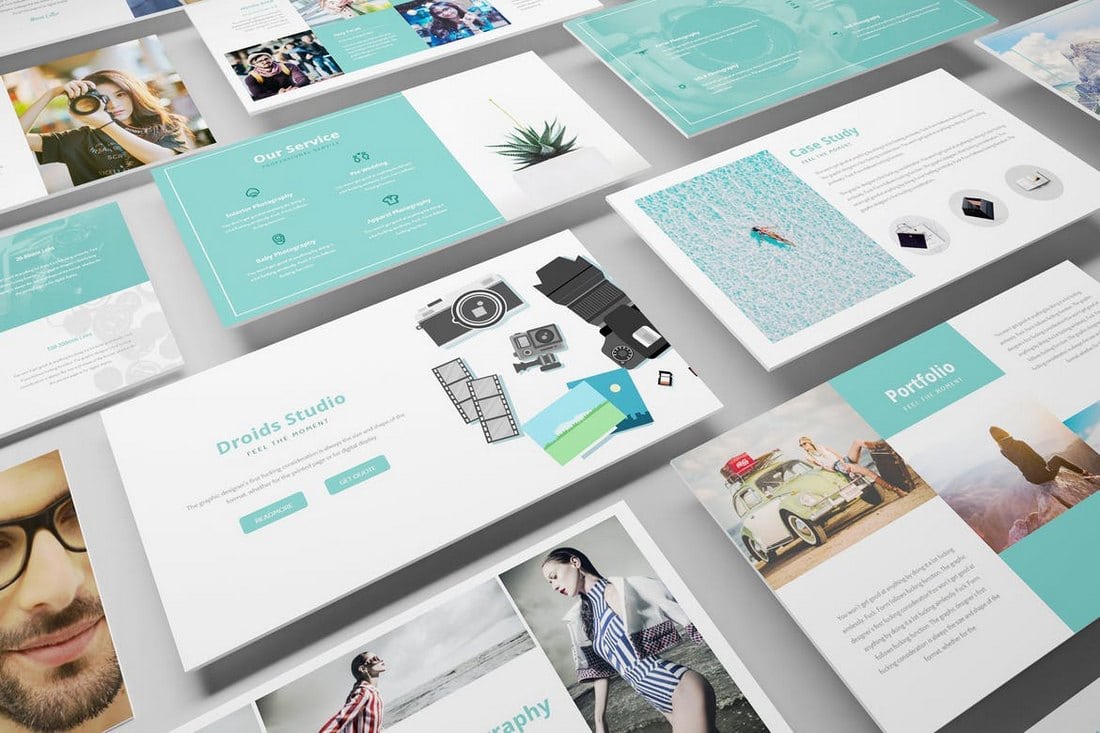 This Google Slides template is designed with photographers in mind. It features 70 unique slide designs that help you highlight photos and designs. You'll also be able to use this template for other presentations, such as fashion and clothing designs as well.
Price: Envato Elements Subscription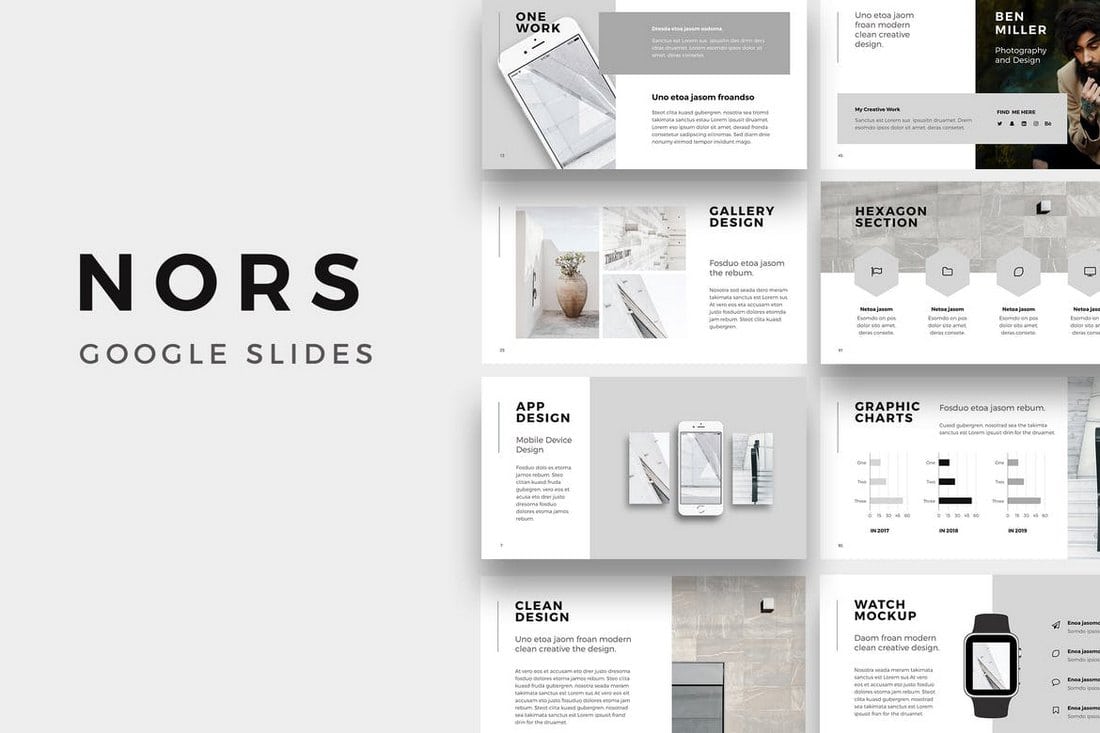 Nors is a highly minimalist Google Slides template that features a clean design. It has a modern look that will help you capture the audience's attention. The template includes 130 unique slides as well. The colors and graphics are easily customizable.
Price: Envato Elements Subscription