10 Best AI Art Generators & Tools in 2023
The terrifyingly rapid advancement of artificial intelligence (AI) technologies is a controversial and a hot topic these days.
For a long time, we knew that someday AI would replace most of our technical jobs. But we never imagined AI technology would be able to be creative and design art just as good as a human being. Recent advancements in AI systems prove us wrong.
When an AI-generated art piece won a prize at the Colorado State Fair's annual art competition, people got mad. But should you be mad about it? Isn't it a good thing to see advancements in technology?
Let's look at this topic positively and explore how you can take advantage of AI rather than let it eventually replace you. We've found several amazing AI art generators to help you to achieve this goal.
Get unlimited downloads of 2 million+ design resources, themes, templates, photos, graphics and more. Envato Elements starts at $16 per month, and is the best creative subscription we've ever seen.
Let's find out how you can use these tools to make you a better designer and future-proof your career.
What is an AI Art Generator?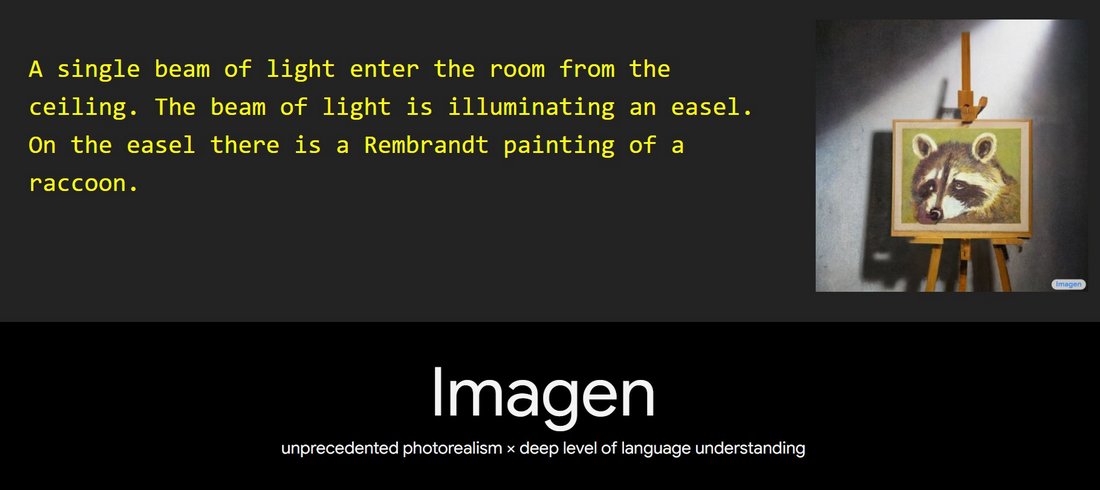 Imagine an online tool where you can enter a few text phrases and have it transform your text into an art piece, a logo, an illustration, or a design within a few seconds. That's exactly what an AI art generator is.
These tools use machine learning to create and feed artificial intelligence to power up a tool capable of putting out "creative" and unique artworks that are just as good, or perhaps even better, than a human being.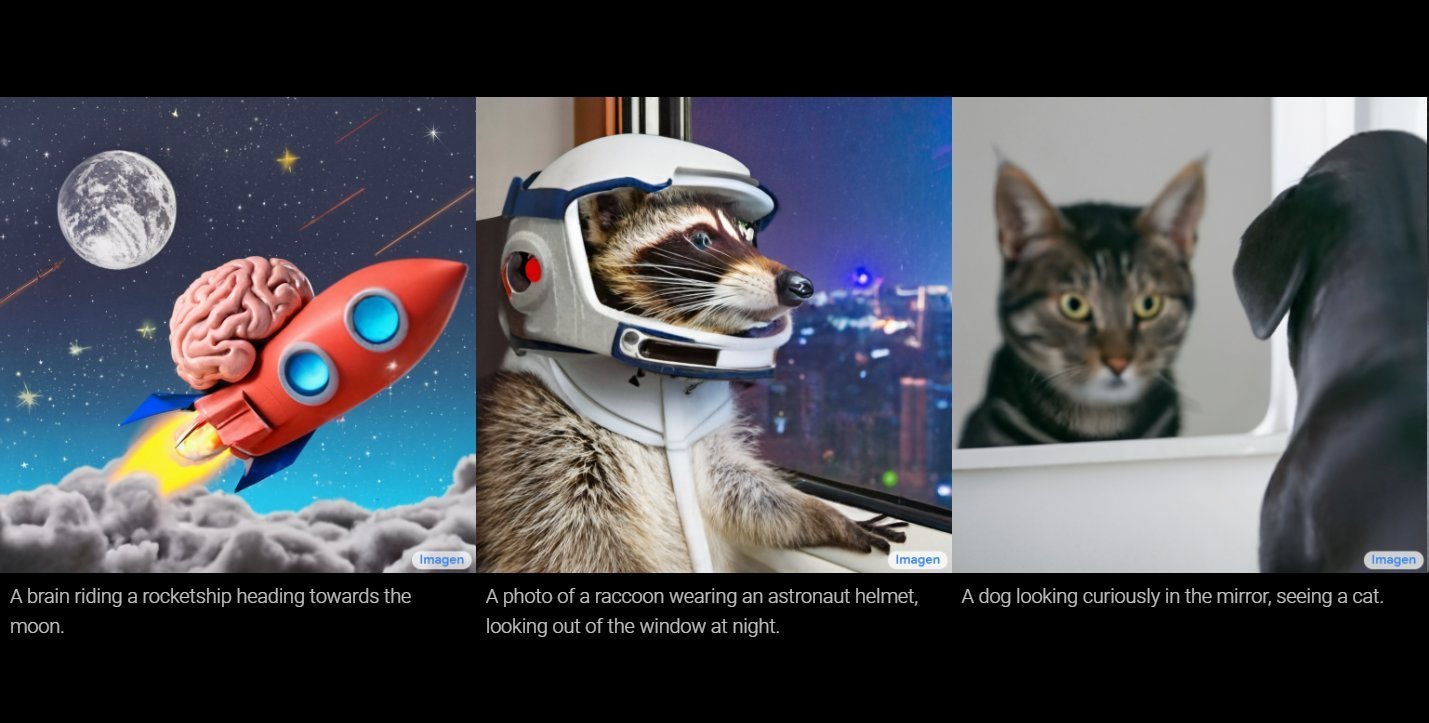 Google's AI-powered text-to-image tool, Imagen shows these as examples of what it's capable of it. These are not "real" photographs, they were 100% generated by the AI tool after giving it some text instructions.
Will AI Replace Designers & Artists?
Looking at how intelligent these AI tools really are and how fast they are improving, it's easy to wonder if or when they might replace your job.
There are many designers and artists who are already utilizing AI art generators to make their jobs easier.
Well, there are two ways to look at this situation. You can either fear for the future of your career and go look for a different job, preferably in the AI industry. Or you can get excited about the future and what AI can do to help advance your career.
There are many designers and artists who are already utilizing AI art generators to make their jobs easier. Graphic designers are using them to find inspiration for their designs. Artists are using them to generate concepts. Filmmakers are using them to generate quick storyboards.
One thing that's clear about AI art generators is that AI tools are only capable of generating art based on the data that humans have provided (at least at the moment). Tomorrow, we may see a new artist take over the world with a unique art style like Picasso. You won't see that happening with an AI tool. It will only be capable of replicating that artist's style.
So, if you're a designer with creative ideas or an art style of your own, you don't have to worry about AI. You should actually be excited.
Best AI Art Generators
It's important to remember that AI art is still a new concept and they are still in beta or experimental stages. Having said that, these are some of the best tools you can use right now to see what AI tools are really capable of.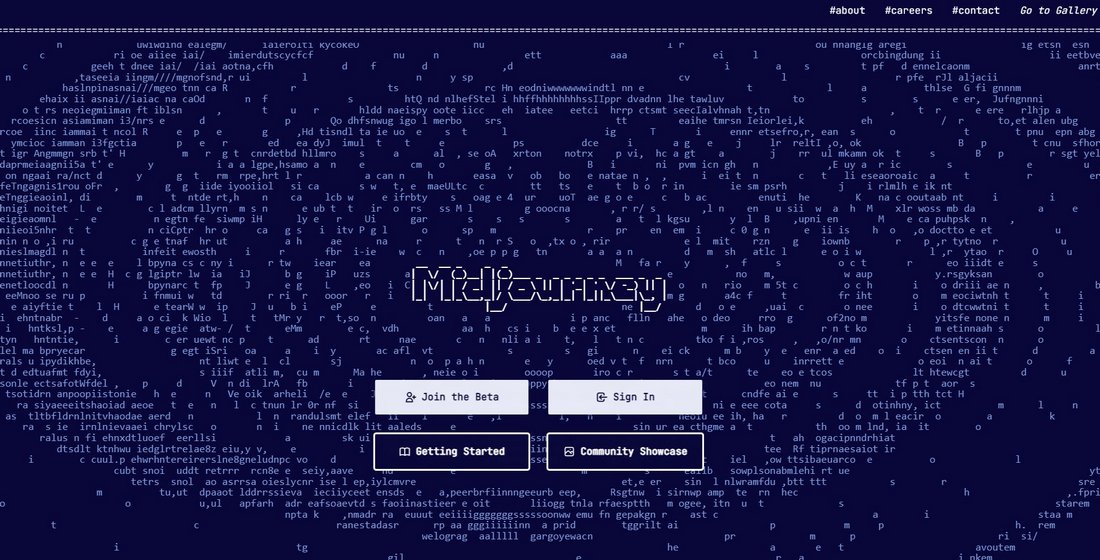 Midjourney AI art generator is the tool that popularized AI art in 2022. This tool was capable of generating incredibly sophisticated art that made it the topic of all mainstream media and news outlets for several weeks.
As of the time of this writing, Midjourney produces the best and most advanced results out of all the other AI art generators. Looking at the examples in the website showcase, you can take a glimpse of what this tool is truly capable of.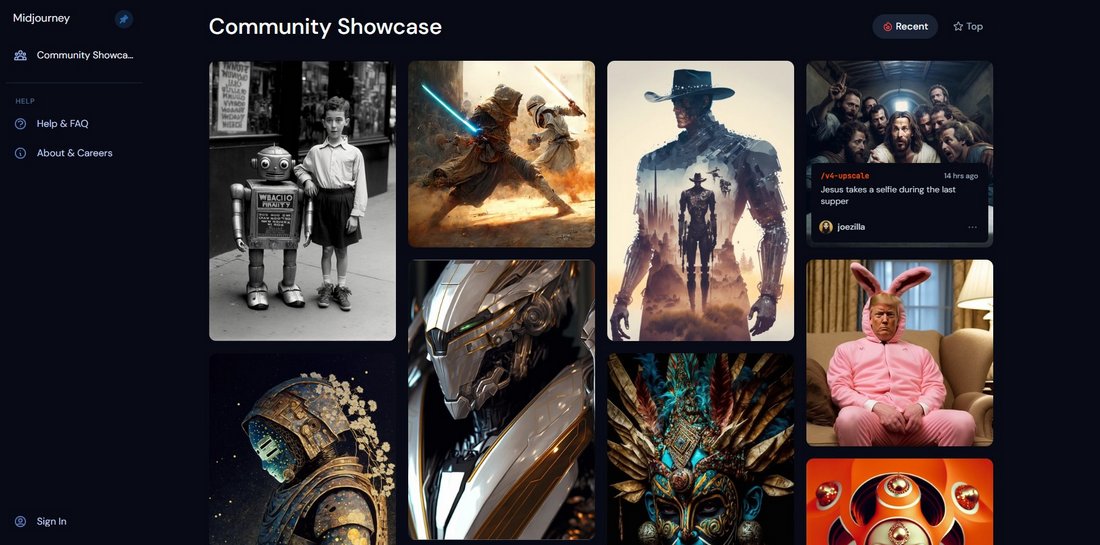 Joining Midjourney Beta is simple and free. All you have to do is join its Discord server, join a #newbie channel, and accept the Terms of Service. Then you can start testing it out. The tool generates up to 4 versions of the prompt you enter and you can choose to upscale an image or regenerate variations.
The downside to using Midjourney Beta is that all art you generate is available to the public. So it's not the best tool you can use to generate art for your professional projects. Plus navigating the Discord channel can be frustrating too.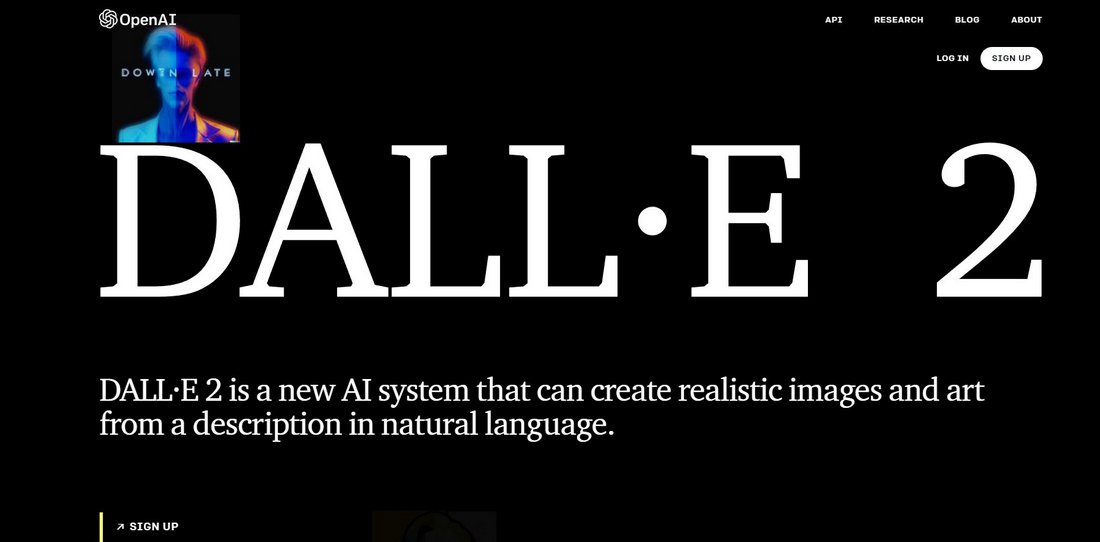 DALL-E is the next best AI art generator you can access for free. It's developed by the OpenAI program, the same folks behind ChatGPT. And you can easily gain access to this tool by creating a free account.
DALL-E is not only capable of generating AI art from text but it can also make sophisticated edits to existing images to improve them. And it produces very accurate and realistic results. Maybe not as amazing as what Midjourney is capable of but they are still incredible.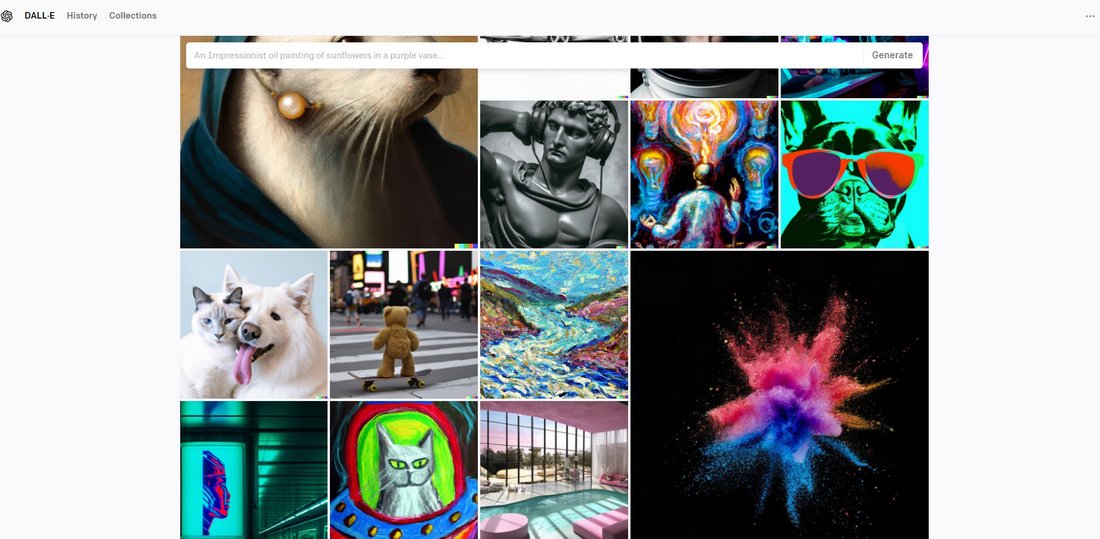 DALL-E has a free plan and it gives you 50 free credits for the first month and then afterward it's 15 free credits per month. You can also buy credits at $15 per 115 credits.
This is a good tool you can use for your professional projects. DALL-E will still keep records of your work but at least they are not as public as Midjourney.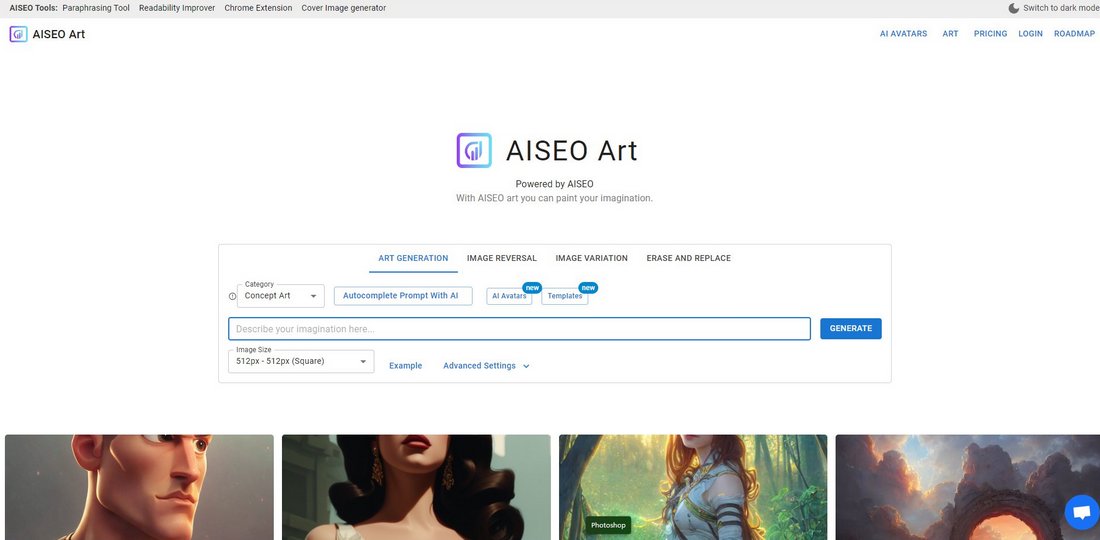 AISEO is another great AI art generator that's capable of generating very beautiful and photorealistic art. It's the closest thing you'll have for a true Midjourney alternative.
In addition to generating art, AISEO is also capable of other tasks like manipulating images, creating variations of your existing images or photos, and more.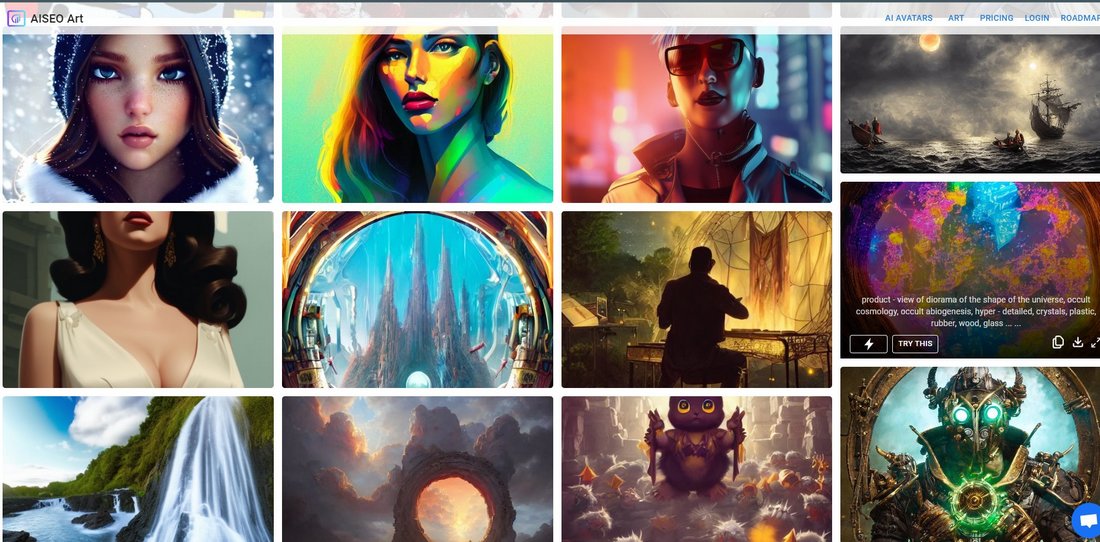 You can try and test the platform for free by visiting the website and entering prompts. But you'll have to create an account to download the images. Pricing plans for AISEO start at $9 for 400 credits.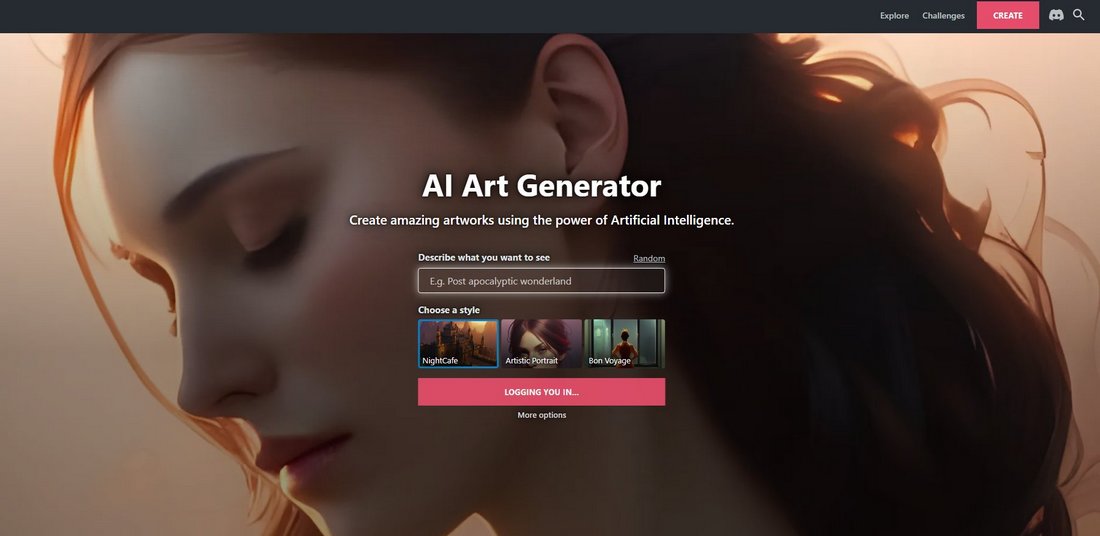 Night Cafe also features a sophisticated AI that can generate everything from beautiful sceneries to realistic portraits. This tool allows you to generate private creations, making it a great choice for your professional and client projects.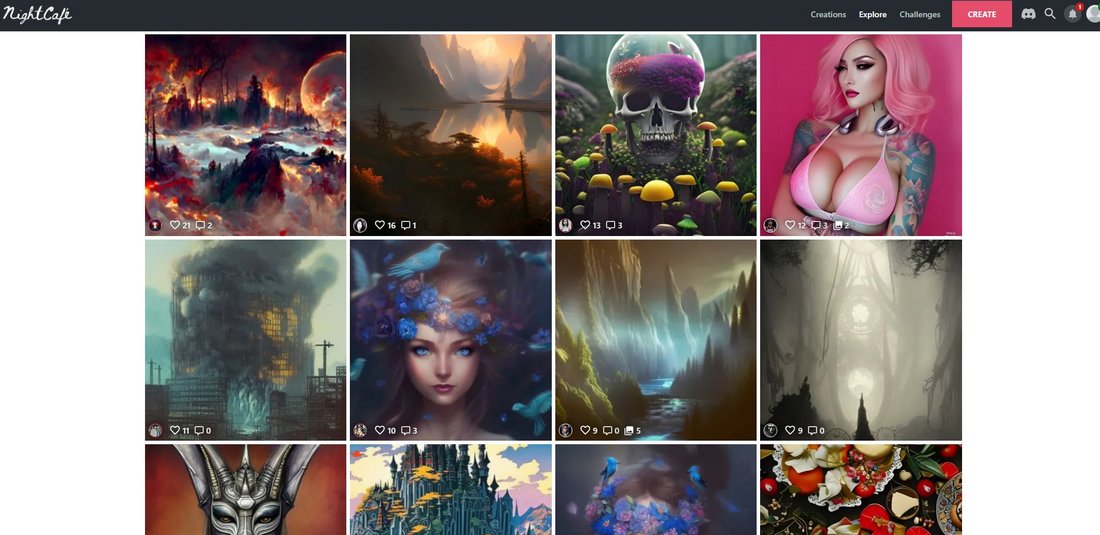 The Night Cafe showcase gallery shows some incredibly detailed art generated by the AI. However, many of them don't have the highest qualities that we saw in other tools.
When you register for a free account, you get 5 free credits every day. Or you can signup for a premium plan starting at $9.99 per month for up to 200 credits. There are options for buying credit packs as well.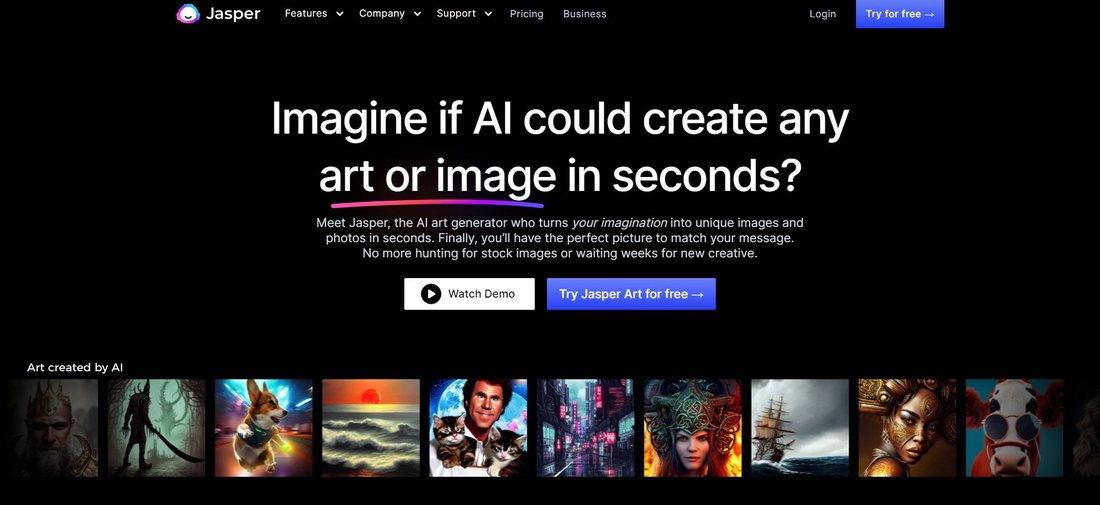 Jasper is a suite of AI tools, similar to OpenAI, that offers AI writing tools, art generators, and more. Jasper Art is also the only AI art generator that offers royalty-free downloads of your creations.
You can try Jasper Art for free for a limited time. For royalty-free downloads, you have to signup for an account. It costs $20 per month to use the tool.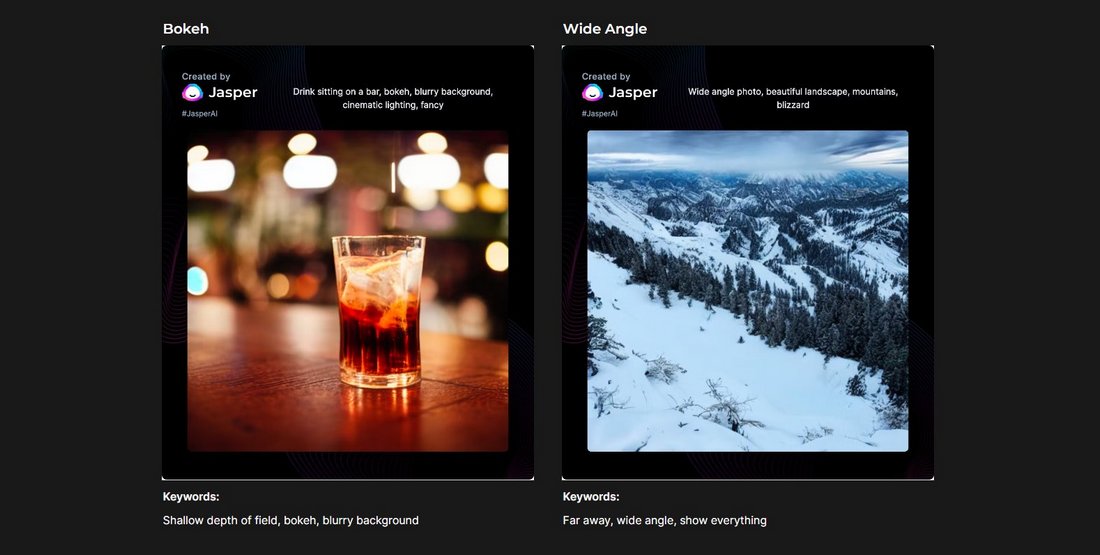 When comparing it with other AI art tools, we were not very impressed by the results of Jasper Art. But it can generate really great realistic photos. It will surely designers come up with unique royalty-free images for projects.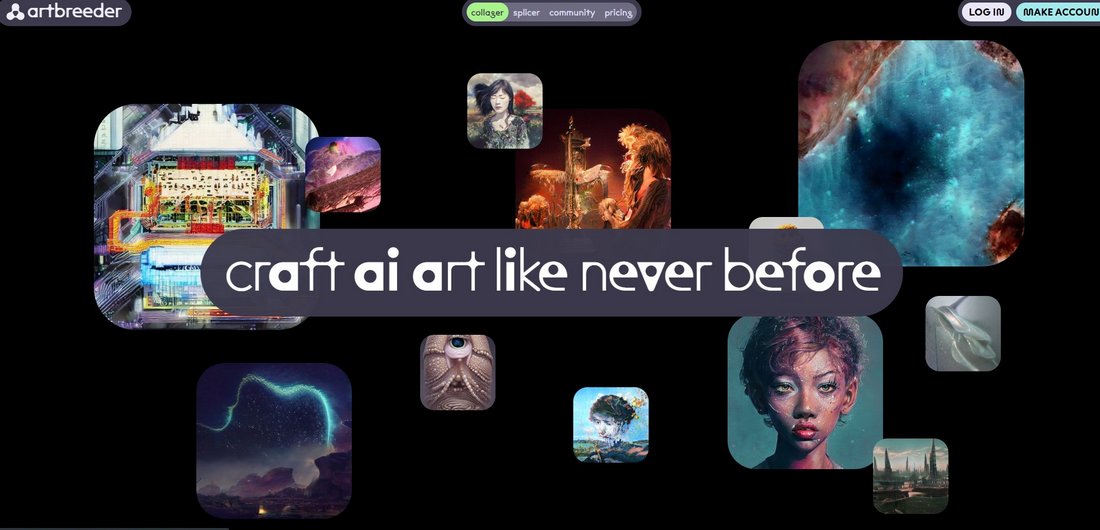 Artbreeder is a brilliant AI art generator made for artists by artists. It's developed by a team of independent artists to help other designers and artists find inspiration for their work.
This tool is perfect for giving life to your unique ideas, generating concepts, and even creating art for your projects.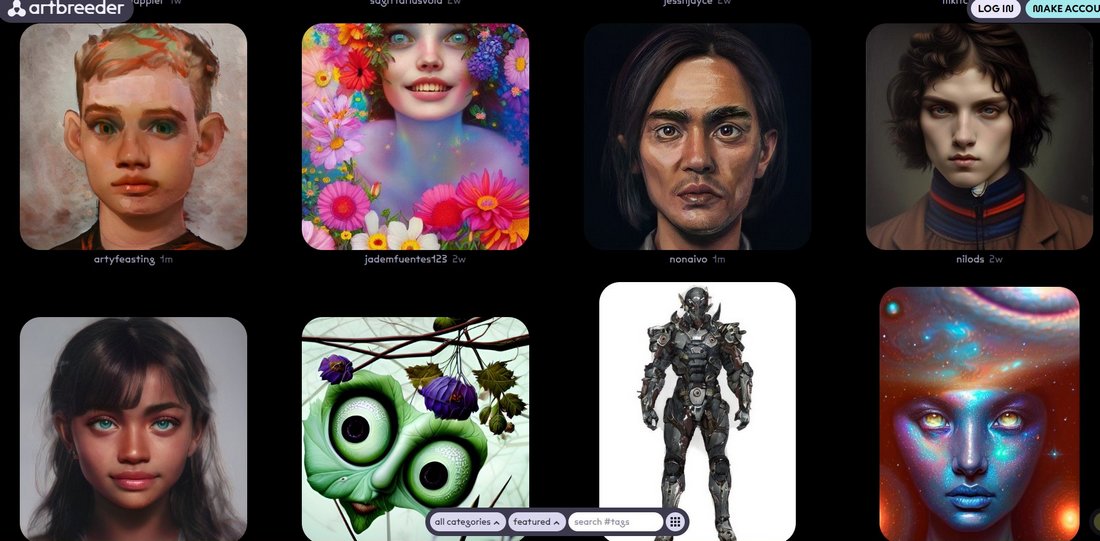 Artbreeder has a generous free plan with unlimited art creations. You can also upgrade to a premium plan to skip wait times and be able to download high-resolution images of your art.
Starryai is an AI art generating app for mobile platforms. It's the only AI art generator that offers iPhone and Android apps that are capable of generating high-quality AI art.
Once you signup for the app using your Google or Apple account, you can also generate art using the web-based app as well. It has a free version that allows 5 free credits per day.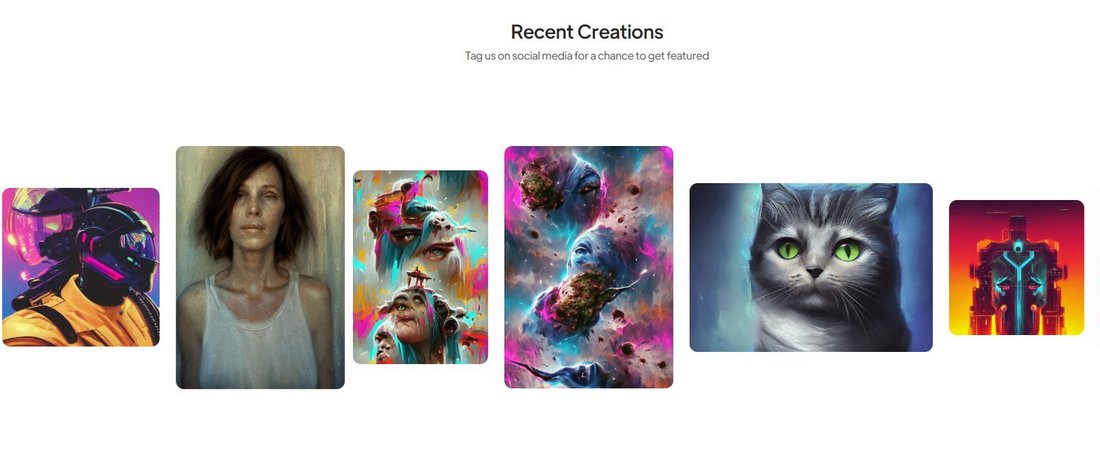 Starryai has the ability to generate avatars and stable diffusion images. It boasts more than 1000 different styles for generating art. You also have ownership of everything you create so you can use them in your design projects as well.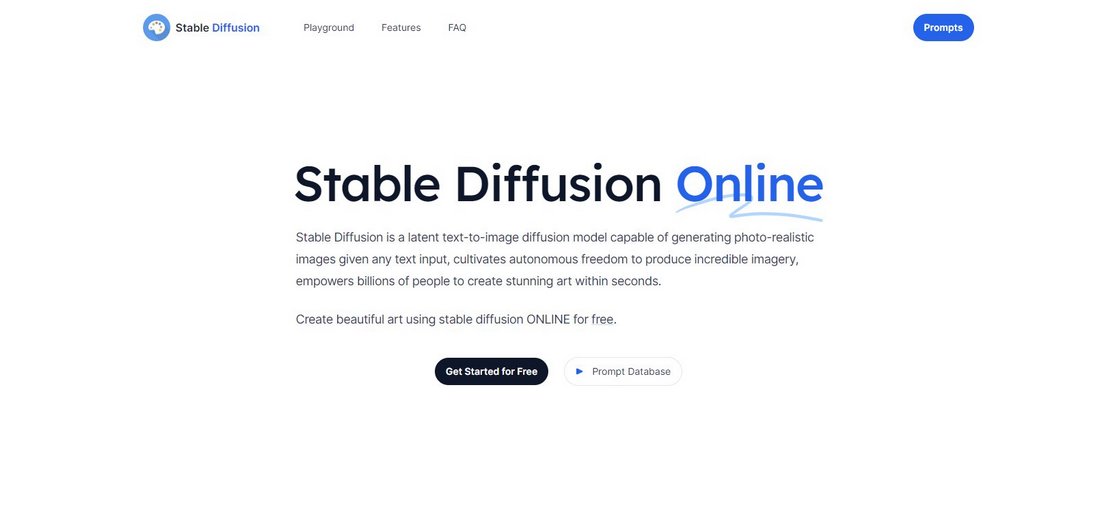 Stable Diffusion Online is a tool that features an AI-powered system similar to Google's Imagen. This tool is capable of transforming text into images with high-quality photorealistic results.
It's also one of the few AI tools that do not collect any user data or generated art. And it's completely free to use. You can use the online tool to enter prompts and generate art as well as photorealistic images. The art you create using the tool is also yours to use however you like.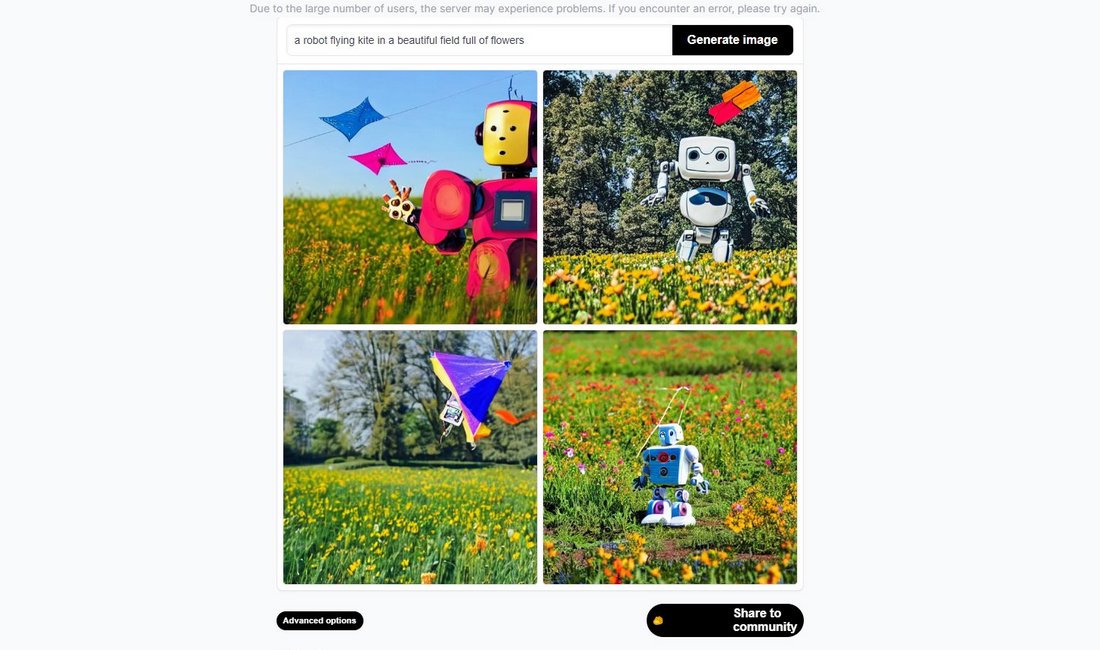 The quality of art it generates is not the best but for a free tool, it does its job well.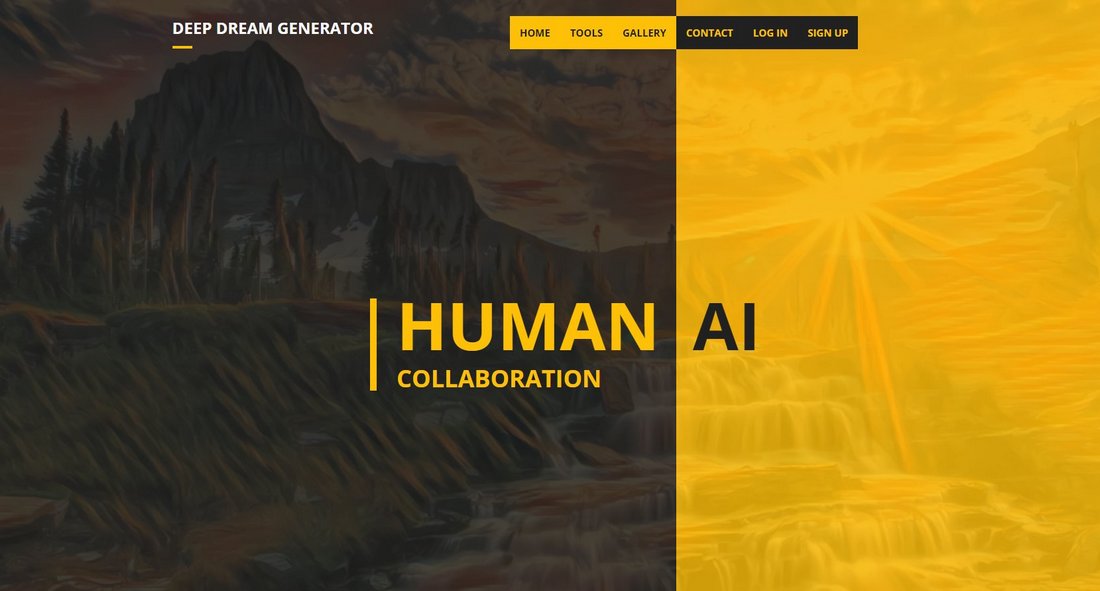 This AI art generator claims to feature many more advanced features than most other AI art tools. It has 3 different AI tools.
Text-to-Dream tool is capable of generating art and realistic photos. Deep Style tool is able to generate more advanced painting-style art. Deep Dream tool is for generating psychedelic and abstract art but it was originally made for scientists.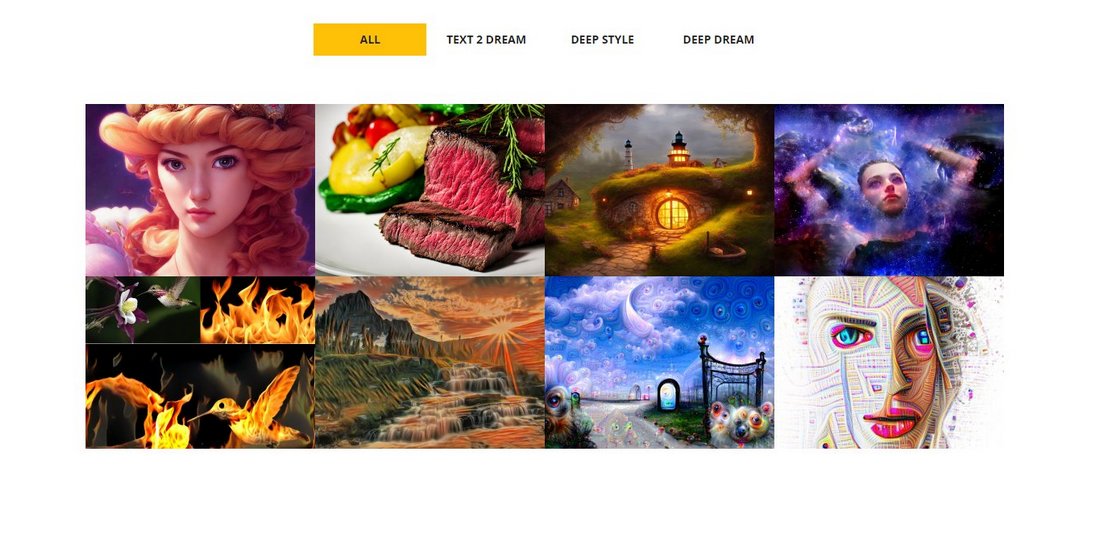 The platform is free to use. You can start using it after creating an account. For generating high-resolution art, you can signup for a premium account at $19 per month.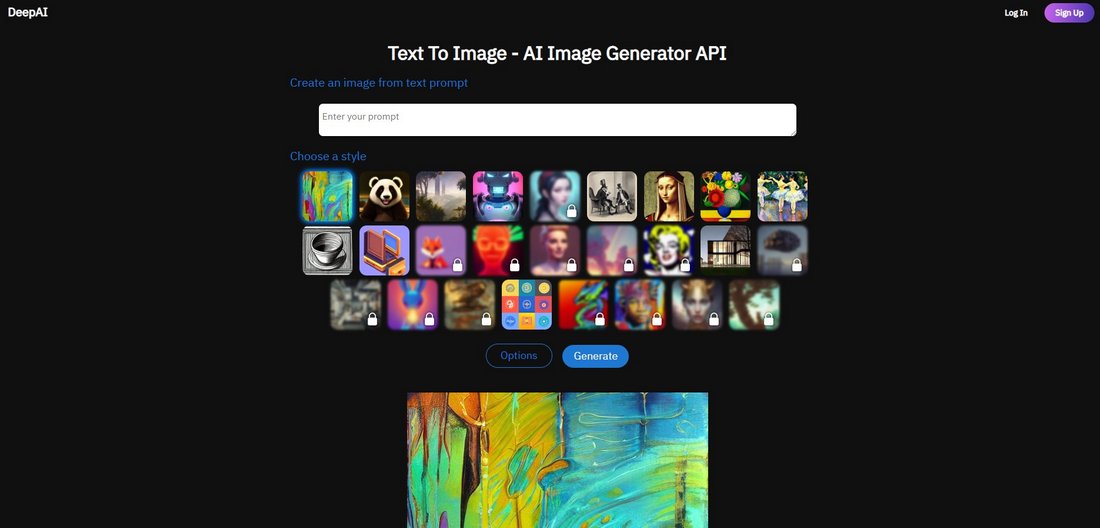 DeepAI is a simple text-to-image generator that offers a platform for you to explore fun ideas and experiment with different designs. The developers clearly state on the website that it's not made for creating photorealistic designs. But the tool is great for generating cool concept designs from your ideas.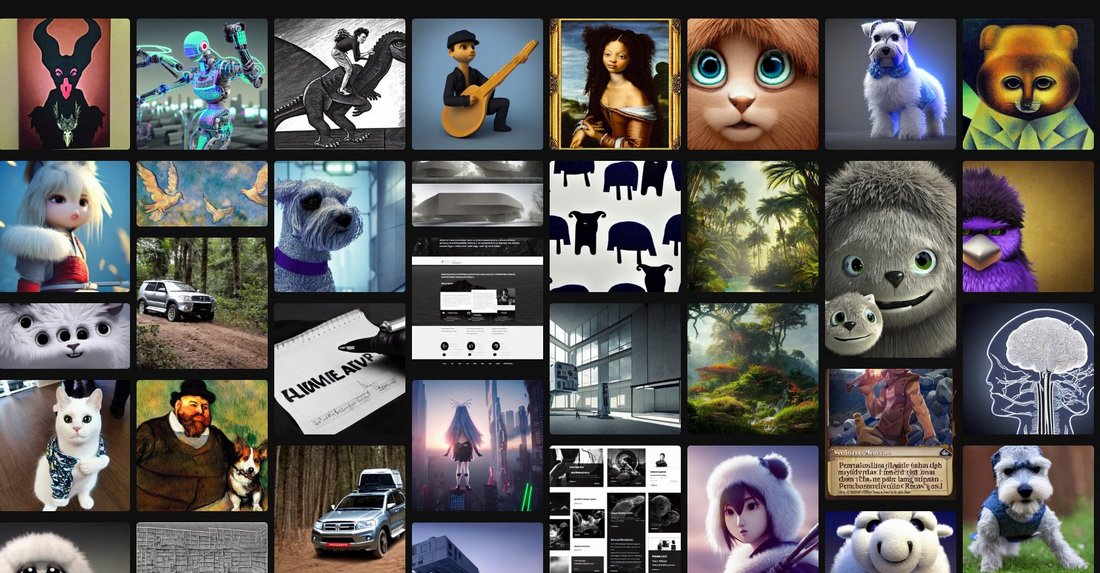 In the community-generated gallery, we saw that some people have used it to generate website landing page designs and icons. You can access more features of the platform by upgrading to its $4.99 per month plan.
Conclusion
Yes, it can be scary when you see the capabilities of these amazing tools. They can generate designs in seconds that normally take weeks for a designer to complete.
But, look at the bright side. Now you don't have to spend weeks designing those artworks or illustrations. You can have an AI tool design them for you and jump straight into other parts of the project that actually requires human thinking and actions.
As Jeff Bezos once said, "what's dangerous is not to evolve".